Australia Solar Hours (Insolation) Map
This map illustrates the level of average daily solar radiation (insolation) measured in "solar hours" or "sun hours" which represent the average kWh/m3/day received in each area on an annual basis. This information can be used to configure solar array size and battery equipment for solar air conditioning or other equipment that needs to operate from DC power and where the batteries are charged by solar PV panels. See DC Solar Powered Air Conditioner.
Average Daily Sun Hours (Solar hours or "Solar Insolation Hours".

| | | | | | | | | | | | | | |
| --- | --- | --- | --- | --- | --- | --- | --- | --- | --- | --- | --- | --- | --- |
| 2.7 | 3.1 | 3.4 | 3.8 | 4.1 | 4.5 | 4.8 | 5.1 | 5.5 | 5.8 | 6.2 | 6.5 | 6.8 | 7.1 |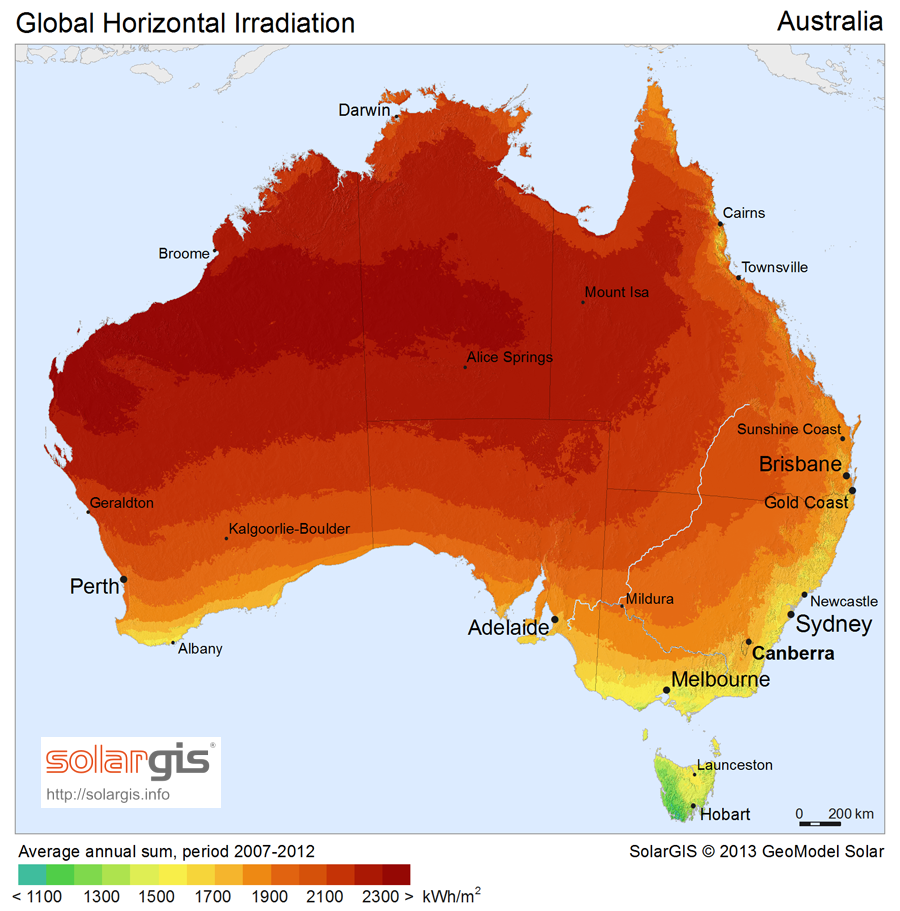 USA Global Technical & Sales Support
+1 757 410-8640
1-800-916-2067 or Contact Us

9AM to 5:30 PM USA Eastern Time