Ground Water Temperature Map - Entering Water Temperatures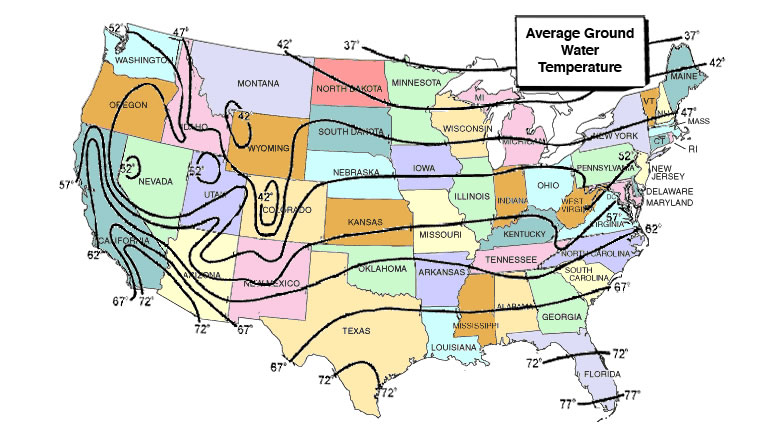 Important Note* READ THIS BEFORE USING THE CALCULATORS. By default, all of the savings calculators assume commercial usage patterns where a high volume of hot water usage keeps the preheat tank temperature just slightly above the EWT and where the goal is to offset BTUs without regard to any specific temperature rise.

Residential heat recovery savings will generally be a little lower, especially when using a single (no pre-heat) tank solution. To use the calculators for residential use we suggest to select tank temperature as follows:
Examples:
1. Commercial preheat solution, use the local EWT.
2. Residential, preheat tank solution, use average tank temperature of 130F plus the local EWT, divided by 2.25.
For example if EWT is 70 then use tank temperature as 70F+130F/2.25=89F
3. Residential, single tank solution, use average tank temperature of 130F plus the local EWT, divided by 2.0.
For example if EWT is 70 then use tank temperature as 70F+130F/2=100F