Waste Heat Recovery Performance Data
The following chart shows commercial users the approximate amount of BTU's you can recover and how much hot water you can make from a given size and type of compressor per operating hour of your HotSpot unit.

1. Determine your entering water temperature with ground water temperature chart.
2. Determine your compressor size and refrigerant type.
3. Use the chart below to see the HotSpot BTU recovery data.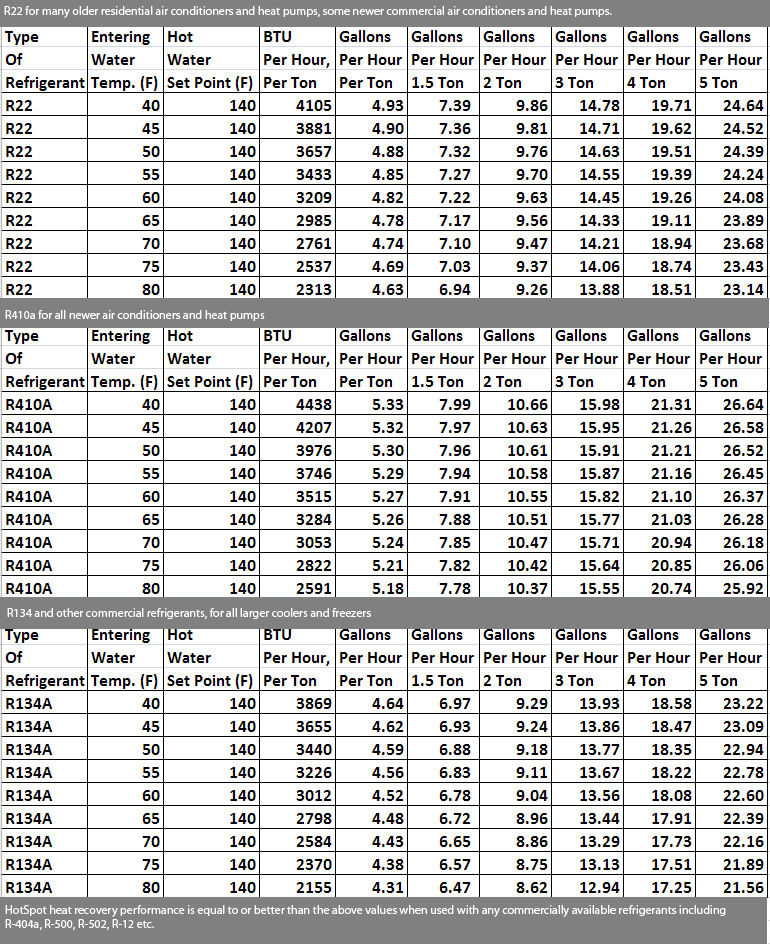 As you can see above, entering water temperature has little effect on the number of gallons of hot water that can be produced, due to the nature of the HotSpot heat exchanger.

However, the entering water temperature in your area has a major effect on the number of BTUs recovered, and this directly affects your savings because BTUs are what you ultimately pay for on your utility bill. Click on the ground water map to see average entering water (ground water) temperatures in various areas of the US.

All HotSpot remote units up to twenty tons have the same performance rating per-ton. To calculate the performance of systems larger than five tons up to 20 tons, simply multiply the per-ton values by the size of your compressor.

Ground Water Temperature Map